Le projet world-folk-pop de Tiger the Lion revient sur scène après un hiatus de 8 ans.  Chanteur et chansonnier Daniel M. P. Shaw fait partie aussi du group indie folk-rock, The Flocking Murmuration.
Le répertoire diverse de Daniel M. P. Shaw and Tiger the Lion  présente un mélange d'instruments et loops pour créer un voyage musical et émotionnel varié à travers l'art de la chanson.
Entraînant et vif, le son bascule entre puissance acoustique et super cosy.
Dan se réjouis de revenir au Box et de faire revivre le projet  Tiger the Lion. Il y aura des chansons anciennes et de nouvelles pour une soirée mémorable de chansons et d'amitié en musique.
Persuadé que la musique peut changer les esprits et unir les gens, on peut discerné les mots « This Machine Unites », gribouillés sur sa guitare.
+ 1ère Partie : Stef Pasternak
'A touch of earthy folk with a sip of sensual jazz mixed in the glass of poppy music. Lyrics written with meaning laid against melodies that take you on a musical journey. Electronic, acoustic, organic, eclectic. A mix of the new with a good dose of the old.'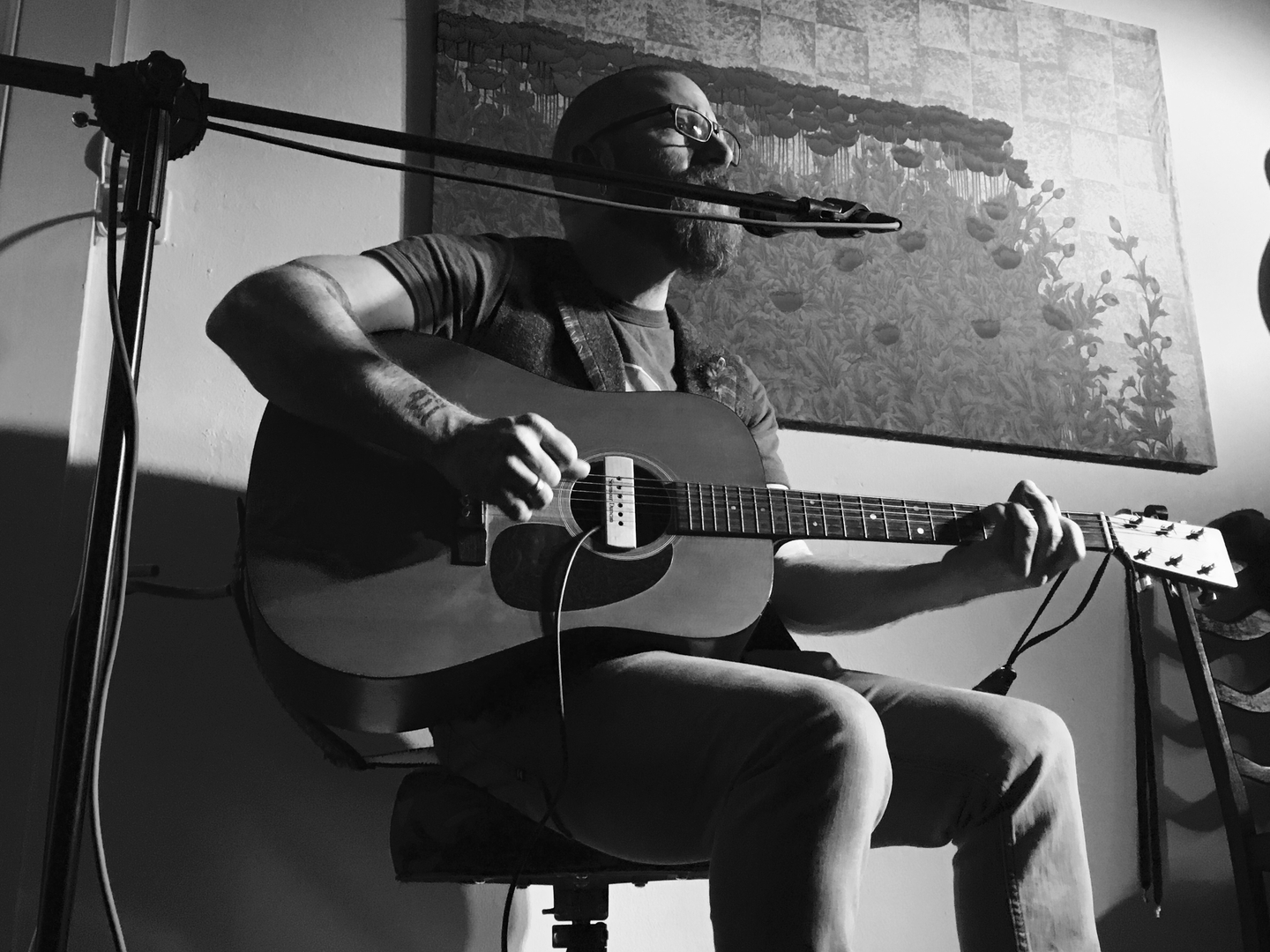 Daniel M. P. Shaw and Tiger the Lion EN CONCERT AU BOX : 
Le jeudi 04 octobre
Ouverture des portes : 20:30
Concert : 21:00
Entrée Libre ! 
(un chapeau sera à votre disposition au bénéfice de l'artiste)